Applications 2017/2018 are now closed.
The course is ideal for people who want to teach well and...
are currently studying at masters level (with or without a pedagogical focus)
are on parental leave
are thinking about a career change

Gain the self-confidence you need to teach
You will have the space to try things out, experiment and find your own way, supported by experienced teachers and top experts. You will have the opportunity to come to terms with who you are.

Experience meaningful placements
Intensive, varied, reflective. Every week in school, among experienced teachers, at a variety of schools.

Become a part of a community of enthusiasts
Share your enthusiasm with other highly motivated students and keen, experienced teachers! Gain access to the greatest experts and cutting-edge know-how from the Czech Republic and abroad.

Be inspired by the best
Experienced teachers, the chance to share and carefully reflect on specific teaching situations, linking theory with practice and international know-how.
The people behind the project
Martin Kozel

project leader

Jan Straka

project leader

Laďka Hadravová
organization and support
Daniel Pražák
organization and support
Jitka Michnová
guide
Michal Dubec
guide
Hana Kasíková
lecturer
Kristýna Felcmanová
mentor
Vlaďka Spilková
expert
Tomáš Janeček
expert
Vít Beran
expert
Blanka Pravdová
expert
Project supporters and partners


Karel Derfl
Headteacher ZŠ Chraštice, Trvalá obnova školy

prof. Karel Rýdl
Faculty of Arts and Philosophy, University of Pardubice

Tomáš Řehák
Managing Director, Municipal Library of Prague

prof. Milan Pol
Faculty of Philosophy, Masaryk University

doc. Josef Valenta
Faculty of Arts, Charles University

prof. Tomáš Halík
Faculty of Arts, Charles University

Ondřej Liška
Director, Ashoka Czech Republic; former Minister of Education

Hana Košťálová
RWCT, Helping Schools Succeed

Vladimír Srb
Director, Helping Schools Succeed

Petra Skalická
People in Need

Miloš Říha
Director, Skautský institut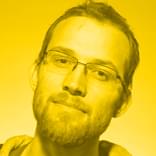 I enjoy it. The lessons are practical and relevant. The lecturers know their field well and are all very friendly. There are just the right number of students. We talk a lot.
Ondřej Franta, student

The biggest plus points are the placements and the safe space at the Friday meetings.
Jitka Majerová, student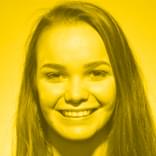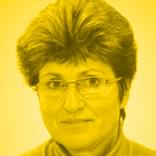 I support the Teach Live course because it ties in with my beliefs about what the main point of educating teachers is, and what professional competences, skills, points of view and values a teaching graduate should have in order to get along well in the teaching profession.
prof. Vladimíra Spilková
We are building a training laboratory for teacher-guides, because we believe that education, or rather teachers, hold the keys to our future success.
We are building on the success of numerous projects and a robust grounding in theory and we strive to work with as wide a variety of institutions as possible.
The project is run by the Depositum Bonum Foundation in collaboration with Duhovka Group and with the support of several other partners.