What people say about us?
Students, accompanying teachers, public figures

What do our students gain from Teach Live?
"I am delighted with the Teach Live project and how it is going. I would happily recommend it to absolutely anyone. I haven't ever been part of an educational project of this type or scope before.

Teach Live has given me a new perspective on myself, my abilities and skills. The things I do as part of Teach Live make sense to me and I enjoy them, and it has also improved my efficiency in other parts of my life."
Marie Bukovjanová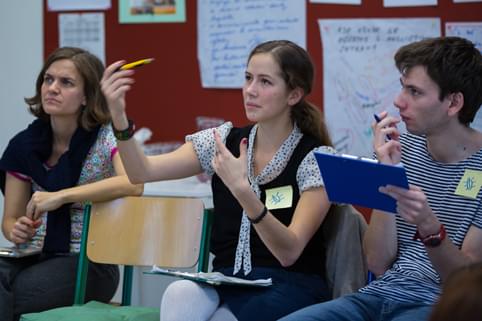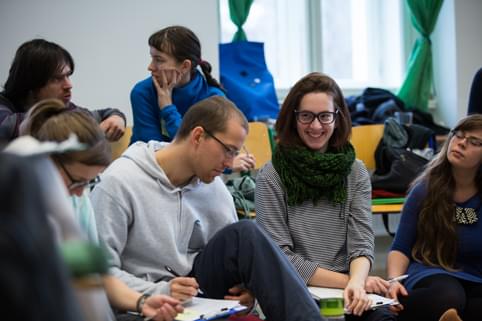 "I think the best thing is that it's really "live". We test out situations, teach ourselves, are taught, and visit schools. We gain an overview. The amount of theory that it is framed in is sufficient so that you don't get overwhelmed by all the new experiences, but little enough that the training remains lively, and applicable to teaching and learning in practice."
Mirka Dřínková
"The biggest plus points are the placements and the safe space at the Friday meetings."
Jitka Majerová
"I enjoy it. The lessons are practical and relevant. The lecturers know their field well and are all very friendly. There are just the right number of students. We talk a lot."
Ondřej Franta
"The training is practical, meaningful, and led by enthusiastic experts full of energy. It offers a broad view. We really learn how to teach. My communication skills have improved – I think about how I and others communicate, and try to communicate openly without any relational aggression. I am also clearer now when I assign tasks and I plan the structure of my lessons more clearly and think more carefully about it."
Jana Horalová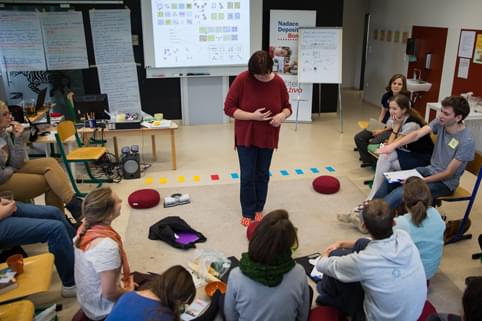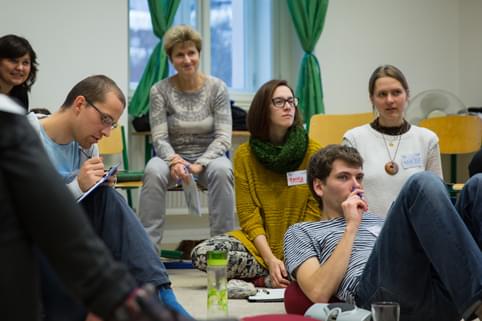 "I didn't have any expectations. I just knew that it would be different from teaching up til now. It's like normal life here, and not a load of nonsense that I won't use. If there's an expectation, then it's that learning is worthwhile, and that is true here. And that's great and so my expectations have been met."
Ondřej Franta
"I am very grateful for the opportunity to try out the teacher/guide role without having to leave the job I've been in for a long time straight away. I've wanted to go into teaching for a long time, but moving into a new profession isn't easy when one has no experience of what one is going into. So I am very pleased with this

year of experience, during which I've been able to gain inspiration, ideas, advice, and knowledge from excellent teachers and lecturers.
It is great to be able to picture what teaching would really involve, at different types of schools, and to weigh up whether you have what it takes to be a good teacher – to be able to consider these things before you've already jumped ship, while you still have time to look around and soak everything up."
Marie Bukovjanová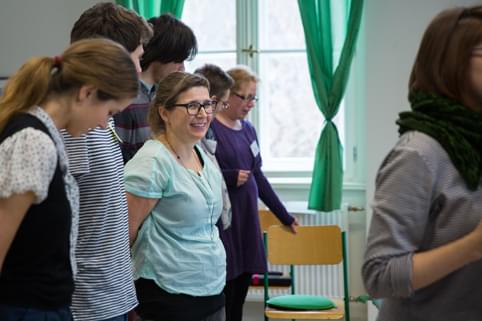 "The support of the organizers, my accompanying teacher and her colleague is excellent, they help me a lot, encourage me and help me to go further and achieve better results. It is great to have someone to provide that support as we begin on this job, who we can turn to when necessary. It is also great to have extra pairs of eyes in the classroom and be able to talk about what happens there. The benefit of longer-term collaboration with excellent, highly experienced teachers is unquestionable."
Marie Bukovjanová
What do the accompanying teachers say about us?
"I have gained fresh new teaching ideas. Our lessons have different dynamics, which is excellent. I have the chance to attend lessons as an interested observer. The pupils have the chance to work not only with me but also with someone else whose methods may be different. That undoubtedly enriches their learning experience. The course participants have become part of the teaching team at our school."
provázející učitel
"It is a good way to prepare future teachers for school jobs. They will not only have expert knowledge but will also be familiar with various difficulties."
provázející učitel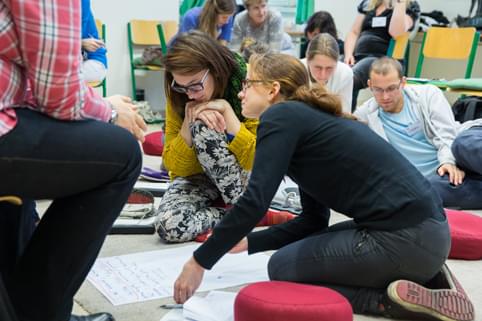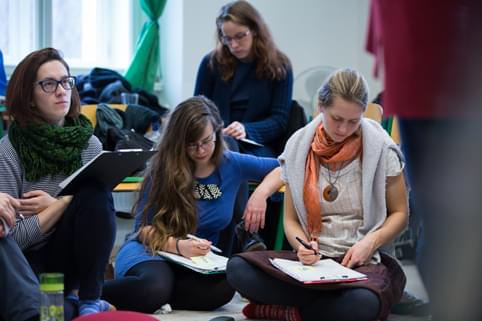 "The students have the opportunity to try out what they have learned straight away. Students who are capable of self-reflection have the opportunity – thanks to the involvement of their mentor – to discover their strengths and weaknesses of character in relation to their work as a teacher. The lecturing team seems to me to be made up of strong, motivated experts who are convinced about the course."
provázející učitel
"It is an indispensable experience for trainee teachers. It is a perfect opportunity, too, for teachers to experience tandem teaching."
provázející učitel
"Students have the opportunity to "collect" lots of experiences in school, and they are not alone in them. They can discuss everything they are experiencing with someone else and make the most of their support. They can ask questions. The accompanying teacher can benefit the student, the pupils, and themself. They can have fun, grow, reflect out loud with the student and with other accompanying teachers. They can ask questions.
The students "collect" everything they encounter. The accompanying teacher observes this "collection" and is ready to help. But the accompanying teacher can also enjoy, grow and reflect out loud. They can observe the pupils. They can ask questions. For us, having the student in school was a great help for example when designing new tasks for the activity centre, getting them ready, running them and assessing them together. Having the Teach Live student in the classroom enables the pupils to receive more individual attention, to try new types of tasks, experience a new style of communication, and also to gain inspiration for their lives."
Jana Šenkyříková, accompanying teacher
"It is a great idea! For students, school placements are essential."
accompanying teacher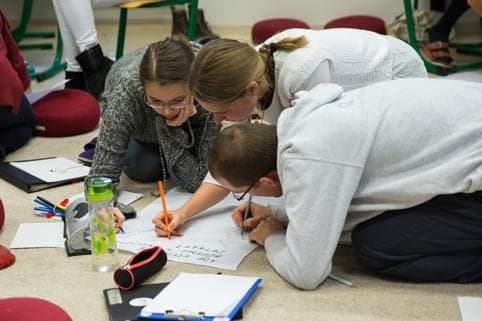 Feedback from public figures
"The people behind Teach Live are my type of people in almost every way – their way of thinking, their enthusiasm, their go-getting attitude, their friendly approach, and their motivation for building this project. I enjoy creating with them. The Teach Live course leads students to the realisation that they first of all need to clarify for themselves why they are teaching, what their teaching style is, what they are already good at and what they need to work on. They then share all that together in the group and learn from one another. Specialist knowledge is then added on top of this basic human foundation. At Duhovka we work with our teachers in a similar manner."
Tomáš Janeček, entrepreneur, philanthropist and Chairman of the Board, Duhovka Group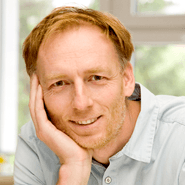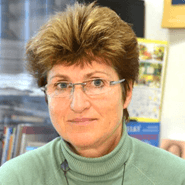 "Teach Live is an extremely innovative teacher training course, which reflects the latest trends in developed countries. Its quality may inspire a broader change. I consider it a laboratory in which new approaches are scientifically tested. I support it, because it ties in with my beliefs about what the main point of educating teachers is, and what professional competences, skills, points of view and values a teaching graduate should have in order to get along well in the teaching profession. I particularly appreciate the emphasis that is put on making useful connections between academic and vocational education, theoretical training with clinically conceived placements in schools, and on systematic reflection and self-reflection of the teacher's role. And also, most of all, the emphasis on the trainee teacher's character development."
prof. Vladimíra Spilková