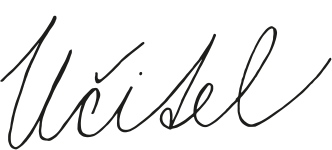 Gain the confidence to teach through extensive placements, vocational training, and sharing experiences within a community of enthusiasts

Teach Live is a one-year or two-year training for future teachers (pedagogical minimum) of 750 hours. We are opening a fourth, fully accredited year of training.
It is intended for graduates of the university who want to teach children at secondary school or high school. These people received the title of Mgr./Ing. (and non-pedagogical direction), they want to teach the subject(s) according to their expertise but lack the necessary teaching experience and pedagogical education.

Training Teach Live is organized by Teach Live, z. ú. and College of International and Public Relations Prague on the basis of a mutual agreement. The full title of the program is "Teaching general subjects for primary and secondary schools". Accreditation decision to download.
PLACEMENTS 380 hours
Intense, varied, reflective
You will be in school every week alongside experienced teachers. You'll work together and reflect together on what and how you teach, why and with what results. You will try to make your own visions reality - you'll win some and lose some and gradually find a way, which suits both you and the pupils.
Each year or half year you will be placed in a different school, with a different teacher – List of placement schools
You will observe, co-teach, teach independently, reflect and evaluate
An external mentor will pay you several visits and help you find new ways forward
You will visit 5 other interesting schools on one-day excursions
You will have the opportunity to participate in foreign excursions at special rates
VOCATIONAL TRAINING 370 hours
Cutting-edge, practical, well-grounded
You will actively discuss, try things out, practise, and "video-coach" – not just listen to lectures. You'll connect your experience with the most up-to-date know-how and theory.
You'll share this time with people whose dreams and passions are similar, but whose own stories and life experiences are different. We will try to achieve for ourselves the same as we want for our pupils – enjoyment and ease, but with enthusiasm and drive.
Cutting-edge experts
Relaxed but respectful communication, conflict resolution, work with discipline, facilitation and work with group dynamics
Pupil motivation
The meaning and purpose of education
Teaching strategies, methods and techniques – Best Practices
Cooperative and inquiry-based teaching, the Hejný method, critical thinking, etc.
Formative assessment
Courses in self-knowledge (self-awareness)
International know-how
What you'll take away with you
You know who you are and where you're going
You have a deeper understanding of yourself and of where you want to go next, and a better realization of how you can be authentically yourself and useful to the children.
You have a well-discussed teaching vision - you know what you want to pass on to your pupils, and how.
You reflect on your own experience, and learn from it and from what others share of theirs.
You are a part of a group of enthusiasts
You are well acquainted with experienced and future teachers who are highly motivated and actively looking for a new way forward, and who are willing to share their successes and failures openly.
You are a member of the broad Teach Live community, which will keep you in touch long-term with the best experts and top know-how, both from both the Czech Republic and the rest of the world.
You will gain further opportunities in future to participate in the transformation of Czech schools and education.
You establish trusting relations with your pupils
You believe in each child's potential.
You take an accompanying role in the classroom – you lead more and command less, you successfully resolve conflicts, you do not assume responsibility for the children's behaviour and learning.
You give the children constructive verbal feedback.
You evoke a feeling of trust among your pupils that you will be able to accompany them on their learning journey.
You understand the specifics of teaching your particular subject
You know what the key aspects of your subject are when it comes to teaching children.
You understand how to teach children specific topics in your subject area.
You know other experienced teachers in your field and gain additional inspiration for your teaching.
You teach-accompany your pupils with confidence
You are able to understand the children - their life situations, motivations and needs, what they already know and know how to do.
You set yourself meaningful goals for your lessons, in which you know how to work with the children's needs and motivations. You take into account the school context and legislation. You evaluate those goals in a way that helps you and your pupils see what you have really achieved.

You use a basic repertoire of teaching strategies, methods and techniques, and give formative feedback.
You help every child progress, not only a few chosen ones.
You have a certificate
The Teach Live course is NOT currently accredited as an initial teacher training qualification. We are working hard to obtain such accreditation.

Parts of the course are, however, already accredited as Further Teacher Training ('Další vzdělávání pedagogických pracovníků' – DVPP). On completing the course you therefore receive a range of certificates attesting to the training you have received as part of our modules – for example "Leading pupils to learn by themselves". These certificates are issued on the basis of our DVPP accreditation.
I think the best thing is that it's really "live". We test out situations, teach ourselves, are taught, and visit schools. We gain an overview.
Mirka Dřínková,
student
The students have the opportunity to gain plenty of experience in school, and they're not alone. They can talk to someone about everything.
Jana Šenkyříková, accompanying teacher
Teach Live is an extremely innovative teacher training course, which reflects the latest trends in the most developed countries.
prof. Vladimíra Spilková,
expert
Intensive
One-year
For people who have time, and want to go for the Teach Live experience at full speed. This means spending 2.5 days each week in Teach Live training.
Approximate time required
2 partial days each week on placement – about 12 hours
half a day each week in taught courses – on Thursday or Friday
An additional 20 full days of block teaching
During working days
Two-year
For people who have less time, and need to spread their training over two years, but don't want to spend their weekends studying. This means spending on average 1-2 days each week in Teach Live training.
Approximate time required
1 partial day each week on placement – about 6 hours
A reflective seminar in the evening once a fortnight
1 full day each month
An additional 12 full days of block teaching during the 2 years of the course
During weekends
Two-year
For people who have less time, need to spread their training over two years, and are willing to train at the weekend in order to save time for work during the week. This means spending one day each week and some weekend time in Teach Live training.
Approximate time required
1 partial day each week on placement – about 6 hours
A reflective seminar in the evening once a fortnight
7 weekend blocks each year
An additional 5-day extended weekend block once a year
+ 5× during the course a full-day excursion to an interesting Czech school
+ special offer for participating in a week-long trip to foreign schools
A desire to teach (and learn)
Agreement with the values and of Teach Live training
Knowledge of the subjects that you would like to teach at upper primary or Secondary level – holding at least a bachelor's degree in them
Fill in the application form and send it to us together with your CV and an essay describing why you want to train with Teach Live. Based on what you send us, we'll then make a decision about whether to invite you to Round 2.
In the second round, you will show us your approach to teaching in practice, based on materials we send you in advance. The second round will take about 1/2 a day in total.
To complete the course successfully you must have attended 75% of the training and passed 5 challenges.
Where will my placements be?
Where we place you will depend on the subjects you wish to teach. Each year or half-year you'll be placed with a different teacher and a different subject (if you are combining more than one subject). We are constantly on the lookout for interesting and inspiring teachers at our placement schools. You'll find out which school we've placed you in well in advance of your placement beginning – usually by the end of June of the previous school year.
Examples of our placement schools:
One-year intensive variant: CZK 27 000
Two-year variant: CZK 38 000
Teach Live training aims to provide as high quality a course as possible, and is constantly developing; this means that the real costs of the training we provide are in the region of CZK 140,000 per student. At present, we are able to provide the course at a price accessible to all thanks to support from our partners.